Award-winning novel Eleanor Oliphant is Completely Fine by Scottish debut author Gail Honeyman has been revealed as the UK's most borrowed e-book from public libraries last year.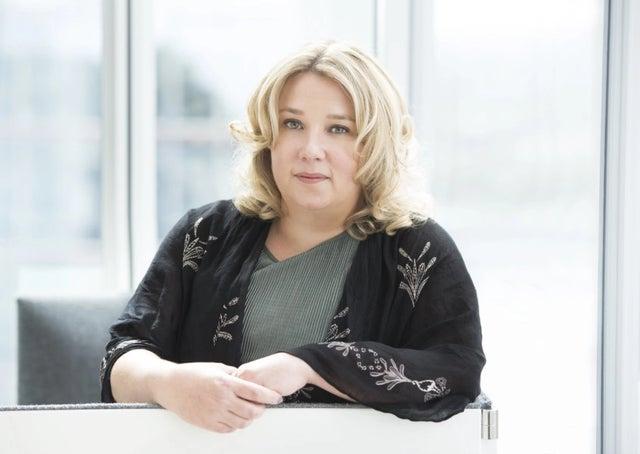 Gail Honeyman's first novel was the most borrowed e-book last year.
Meanwhile, Sally Rooney's Normal People, Circe by Madeleine Miller and Adam Kay's This is Going to Hurt were also among the Top 10, according to the latest figures on public library borrowing compiled and released by Public Lending Right .
Other Scottish authors JK Rowling and Julia Donaldson – who both write predominantly for children – made the top ten of the most borrowed authors.
Administered from the British Library, the Public Lending Right scheme gives authors and other contributors the legal right to payment from the Government each time their books are borrowed from a UK public library.
For the first time, the PLR annual public library loans data – released today for the period covering 1 July 2018 to 30 June 2019 – includes figures on e-book borrowing as well as print books, audiobooks and regional borrowing.
The change comes as e-book borrowing has seen a huge surge due to the closure of physical libraries due to the Coronavirus outbreak.
Continuing the trend of previous years, the list of most borrowed print titles is dominated by thrillers, with James Patterson taking the title of most borrowed author for the thirteenth year running.
Three of the top ten most borrowed physical books were from the Jack Reacher series by Lee Child. Eleanor Oliphant also made the top ten of physical books, ranking in fourth place.
Stirling-born Honeyman beat off competition from well-known authors including Marian Keyes, Jojo Moyes, Graham Norton and Robert Harris, to scoop the Popular Fiction Prize at the National Book Awards in 2018, while her book also won the Costa First Novel Award and was named the British Book Awards Book of the Year.
The story, set in Glasgow, tells the tale of Eleanor Oliphant, a social misfit with a traumatic past.
Children's literature continues to feature heavily across UK print borrowing, with Roald Dahl, Julia Donaldson, Daisy Meadows, Francesca Simon and David Walliams appearing among the top ten most borrowed authors.
Tom Holland, chair of the PLR Advisory Committee, said: "If PLR is to stay the same – to paraphrase Lampedusa's famous quip – then it has to change. This year's figures show just how successfully it is achieving this. As it ever does, it is disbursing funds to a wide range of authors and contributors, and ensuring that they are properly remunerated for the borrowing of their books from libraries.
"Equally, the fact that the first payments for the remote loans of e-books were made this year demonstrate that PLR is swimming with the fast moving currents of the times. An unchanging mission, fuelled by a readiness to change."