Check out the Aug. 16 edition of What's Trending in Aerospace, where editors and contributors for Avionics International bring you some of the latest headlines happening across the global aerospace industry.
Commercial Aviation
With Federal Aid Set to Expire, American Airlines Prepares to Cut Service to Smaller Cities
American Airlines told CNBC's Leslie Josephs it is preparing to scrap flights to about two dozen small and medium-sized cities as federal requirements associated with a $25 billion airline bailout are set to expire at the end of September.
Under the terms of the bailout package, airlines were required to maintain minimum levels of service through September 30 and prohibited from conducting layoffs through the end of the third quarter.
Labor unions and airline executives have pushed for another bailout package, but lawmakers on Capitol Hill were unable to reach a deal on COVID-19-related assistance legislation before leaving for August recess, and the Department of Transportation was supposed to inform airlines by August 1 if it were planning to extend minimum service requirements.
According to CNBC, United Airlines and Delta Air Lines declined to comment on whether they would enact similar service cuts.
EASA Postpones Dates of Application of Certain Measures Under COVID-19 Pandemic
On Aug. 11, the European Union Aviation Safety Agency (EASA) confirmed amendments to two implementing regulations for air operations and air navigation services.
The agency describes "Commission Implementing Regulation (EU) 2020/1176" as addressing new standards on aircraft landing performance calculation that were scheduled to become effective Nov. 5, 2020. Due to the impact of the COVID-19 pandemic on flight operations, the new standards will become effective in August 2021.
Additionally, EASA amended "Implementing Regulation (EU) 2020/469" the effective date for the "adaptation of the common reporting requirements and requirements concerning the [special series NOTAM] SNOWTAM and [meteorological aerodrome reports] METAR format."
Business Aviation
AEA Reports Second Quarter Business and General Aviation Avionics Sales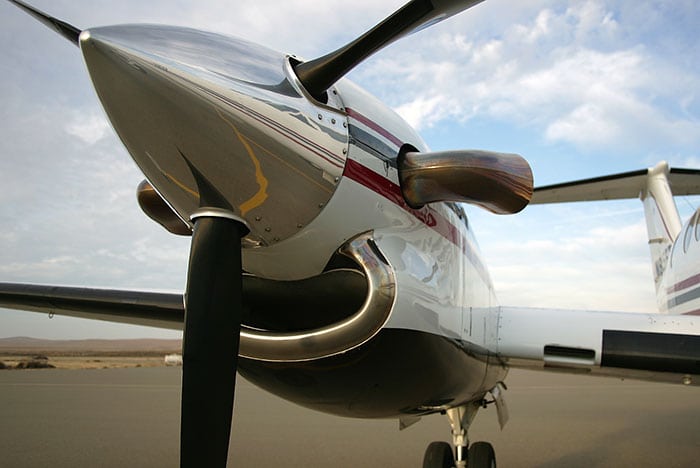 The Aircraft Electronics Association released its second-quarter 2020 Avionics Market Report.
In the first six months of the year, total worldwide business and general aviation avionics sales amounted to $1,151,137,731.73, or more than $1.1 billion as reported by participating companies.
The figure represented a 23.6 percent decrease in total sales compared to the first six months of 2019. Check out the full report, where AEA provides a breakdown of retrofit and forward fit numbers, among other business and general aviation avionics market information.
Military
Pentagon To Open Up 100 MHz Of Mid-Band Spectrum for Commercial 5G Use
The White House said Monday it will make a section of military-use mid-band spectrum available to the commercial sector, with plans to begin auctioning it off in December 2021 and ready for use by mid-2022.
The 100 MHz, covering the 3450 to 3550 MHz band, has been considered critical to establishing U.S. telecommunications firms' 5G network plans, with the administration and the Pentagon working to ensure the space won't conflict with military operations.
Michael Kratsios, the White House's chief technology officer, told reporters ahead of the announcement the slice of mid-band spectrum has "the ideal characteristics for 5G deployment," and called this the fastest transfer ever of federal spectrum for commercial use. Check out the full story on Defense Daily.
Unmanned Traffic Management
PrecisionHawk Awarded Two Patents Related to Unmanned Traffic Management
PrecisionHawk was awarded two patents related to the use of wireless communication technologies to enable aerial separation between drones as well as between drones and manned aircraft, achieved by transmitting real-time flight data from drones to a UTM server prior to and while in-flight.
The first patent, according to PrecisionHawk, is for technology that allows drones to send real-time telemetry to flight servers to avoid collisions while in the air. The second patent helps drone operators avoid collisions by transmitting their flight plan to a traffic management server prior to a flight to see if there is a potential for flight conflicts.
"The use of drones is becoming more ubiquitous across a number of enterprise industries. UTM is a critical piece of infrastructure that will enable more types of drone operations as the industry continues to grow and more complex operations, such as broad BVLOS, become needed," said Tyler Collins, PrecisionHawk Vice President, Enterprise Accounts, and inventor of the technology. "We see UTM being born out of necessity just as the current air traffic control system was in the 1930s. UTM is a natural next step to ensure safety of the airspace and those who share it."
PrecisionHawk is one of many companies currently offering UTM services that include the real-time telemetry communication, filing of flight plans and central traffic management server described by the company's description of its patents.
Asked to comment on what is different about these patents, or PrecisionHawk's approach to UTM, Collins provided the following statement:
"The patents are based on the work we started in UTM more than six years ago. Our approach to UTM is actually very similar in many ways to the approach that we have seen across the industry in recent years. Our patents propose a centralized UTM system that communicates with drones over wireless communication (e.g. cellular, satellite), using pre-flight flight plans and real-time telemetry from the UAS as well as other data sources such as manned aircraft, to deconflict flights. Our goal is to continue partnering with key stakeholders in the UTM industry to champion a framework for UTM that will meet the safety requirements while being complementary to the existing airspace management ecosystem."
Electric Aviation
Aviation Safety Resources to Develop Custom Parachute for Bye Aerospace's eFlyer 2 Trainer
Kentucky-based Aviation Safety Resources signed an agreement with the electric aircraft producer to design, prototype and deliver a recovery system specifically for the all-electric two-seat eFlyer 2, which Bye Aerospace expects will receive type certification from the Federal Aviation Administration at some point next year.
ASR's patented technology and enhanced design provide space saving opportunities and reduce weight compared to traditional systems, according to CEO Larry Williams.
"We applaud Bye Aerospace for their commitment to safety," said Larry Williams, ASR president and CEO. "Our Soteria line whole-aircraft emergency recovery parachute systems are designed to safely bring down an entire aircraft and its occupants in the event of a severe inflight emergency. Soteria solutions provide aircraft designers and, ultimately customers, sleeker installations and more cost-effective safety solutions. We look forward to collaborating with the Bye Aerospace team to develop a recovery system that matches the unique configuration of the eFlyer 2."
Urban Air Mobility
Vertical Aerospace Close to Unveiling New Prototype, Selects Honeywell to Provide Flight Deck
Vertical Aerospace teased a photo of its latest electric vertical takeoff and landing (eVTOL) prototype that the company has been developing and is set to reveal in the coming weeks.
The company also announced Honeywell will supply the demonstrator's flight deck technologies, including helping Vertical Aerospace to understand flight characteristics, system requirements and the flight deck user interface. Specifically, Honeywell will provide multitouch displays, avionics system controls, avionics software and the vehicle operating system.
"Vertical is well advanced in the development of its next-generation, high-performance, passenger-carrying vehicle," said Michael Cervenka, CEO of Vertical Aerospace. "We are excited at the prospect of broadening our already fantastic partnership with Honeywell, enabling our vehicles to leverage not only Honeywell's state of the art flight control systems, but also to marry these with the very latest in intuitive and safe flight deck technologies."
The agreement deepens the collaboration between the two companies following the signing of contracts in 2019 to equip Vertical demonstration aircraft with the Honeywell Compact Fly-By-Wire System and flight control software.