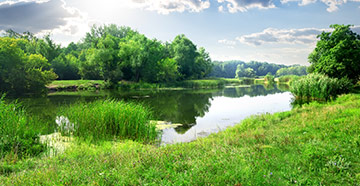 Written by Toby Gibbs – Managing Director of Logika Consultants, a company who specialises in providing environmental solutions
Since the UK Government announced funding to promote a 'once in a generation' change to the way people travel, it seems all the 'talk' has been about pop-up cycleways, wider pavements and city streets turned over to pedestrians and cyclists. 
This is undoubtedly a fantastic opportunity but could we go further?
Of course, the first priority needs to be to create safer alternatives to public transport, ensuring that social distancing can be maintained whilst commuting and shopping restart.  However, in order to be really successful, the measures need to encourage people to want to use them rather than feel forced to use them.  Cycling our way through a sea of traffic cones, or shopping amongst swathes of plastic fencing, may keep us relatively safe but as we (hopefully) return to something closer to normality, these types of interventions are unlikely to have a lasting impact on the way we use our urban centres. 
However, with a bit more design and science input, even temporary measures could provide attractive spaces and change the way we view our streets.  Temporary green infrastructure and street furniture are already used in our towns and cities during the summer but by increasing the scale of these interventions, alongside a reduction in traffic, noise and air pollution, we could radically change the character of our urban streetscapes.
By also moving cafes, restaurants and even shops into these outside spaces, social distancing requirements could be much more easily met.  Our parks and open spaces could be linked by green networks providing large areas for urban dwellers to enjoy by foot or bicycle.  Many people have commented that since the lockdown they have never seen or heard so much wildlife in our towns and cities.  The provision of temporary planting, especially of the type that provides value to wildlife, would only help to encourage more.
So, it certainly is a 'once in a generation' opportunity, but it still needs more thought, imagination and investment if we are to take full advantage. 
Let's try, therefore, to make the summer of 2020 not just the summer when our lives were inhibited by the Covid-19 pandemic and we learned to appreciate our green spaces more than ever; but also one where we saw our urban centres transform into healthier, more sociable environments. One where we enjoyed spending more time outside; where shops spilled out into the streets; and where we met friends in outdoor bars and cafes, whilst still being able to 'socially distance'. A summer where we left our cars at home, or avoided public transport, and walked or rode our 'dusted-down' bikes to work or go to the shops.  Even better, let's aim to leave a legacy for future summers and generations to come, by creating a new normal where our urban streetscapes continue to enrich lives.
You can find out more about Logika Consultants here > https://www.logikaconsultants.co.uk/